Regular price
$19.95 USD
Sale price
$19.95 USD
Unit price
per
Sale
Sold out
BENEFITS: NueTag Dark Spot Corrector is proven to brighten and fade dark spots and acne pigmentation, hyperpigmentation & melasma, improve uneven skin tone, help defend against the damage that can cause future spots.
INGREDIENTS: NueTag Dark Spot Corrector is 100% natural and contains 96.5% organic ingredients. It is Vegan, Cruelty-free, Gluten-free, Paraben-free, and Fragrance-free.
FORMULATED with progressed and comprehensive anti-spot repairing and skin tone based on our effective anti-spot boosting compound of ingredients such as Kojic Acid and Mandelic Acid. These acids gently fade and peel dark spots to reveal brighter skin.
DEVELOPED FOR Multiple Skin Types and Tones, NueTag Dark Spot Corrector works perfectly for both Men and Women of all skin types for Day and Night Use.
HOW TO USE: NueTag Dark Spot Corrector Serum can be used as a spot treatment or can be applied to the entire face twice a day, morning and night, before your moisturizer. The Serum can also be applied to help reduce visible discolorations on the hands, neck, and chest. Use and apply sunscreen or any SPF protection during the daytime when going out, in the car, or outdoors.
WARNING: Contains a pure concentration of Active Ingredients. For sensitive skin, it is recommended to conduct an allergy test on the back of the ear before using the product. You can start using the product if no adverse effects a cure. If such abnormalities as rash, swelling, pruritus, or allergic reaction occur during or after applying the product, stop using it immediately. If the product splashes into your eyes, flush them with fresh water immediately.
SIZE: 1fl oz/ 30 ml
Share
Ingredients

Silicone gel. Polydimethylsiloxane.
How to use

1- Make sure the area of the scar is completely clean and dry before applying the silicone sheet.

2- Cut the sheet based on the size and shape of the scar.

3-Remove liner from the adhesive side of the scar sheet.

4- Press scar sheet gently on to the scar area. Apply scar sheets on post- surgical scars 1-2 weeks after stitches are removed and when there is no oozing or crusting. You can apply immediately on old scars.
View full details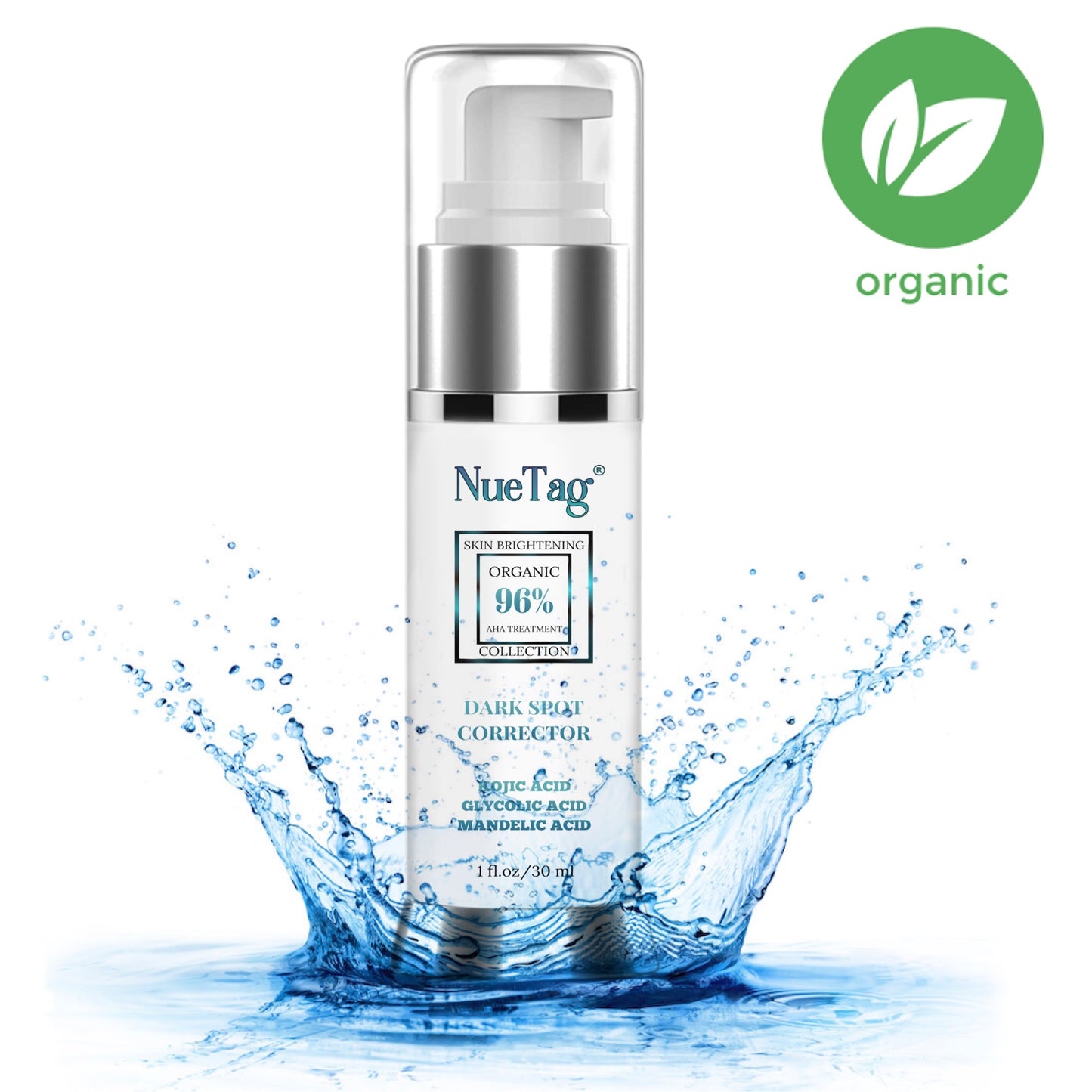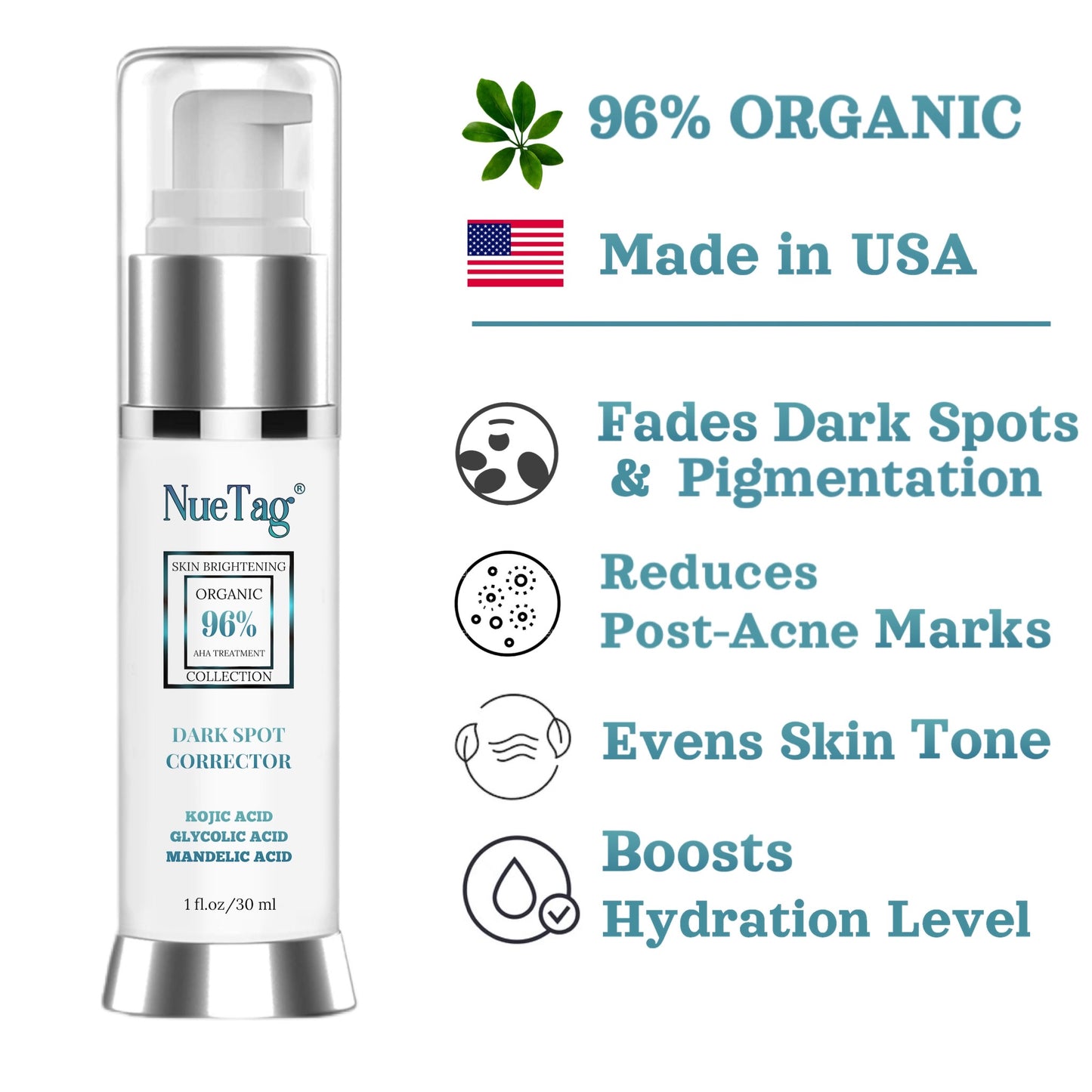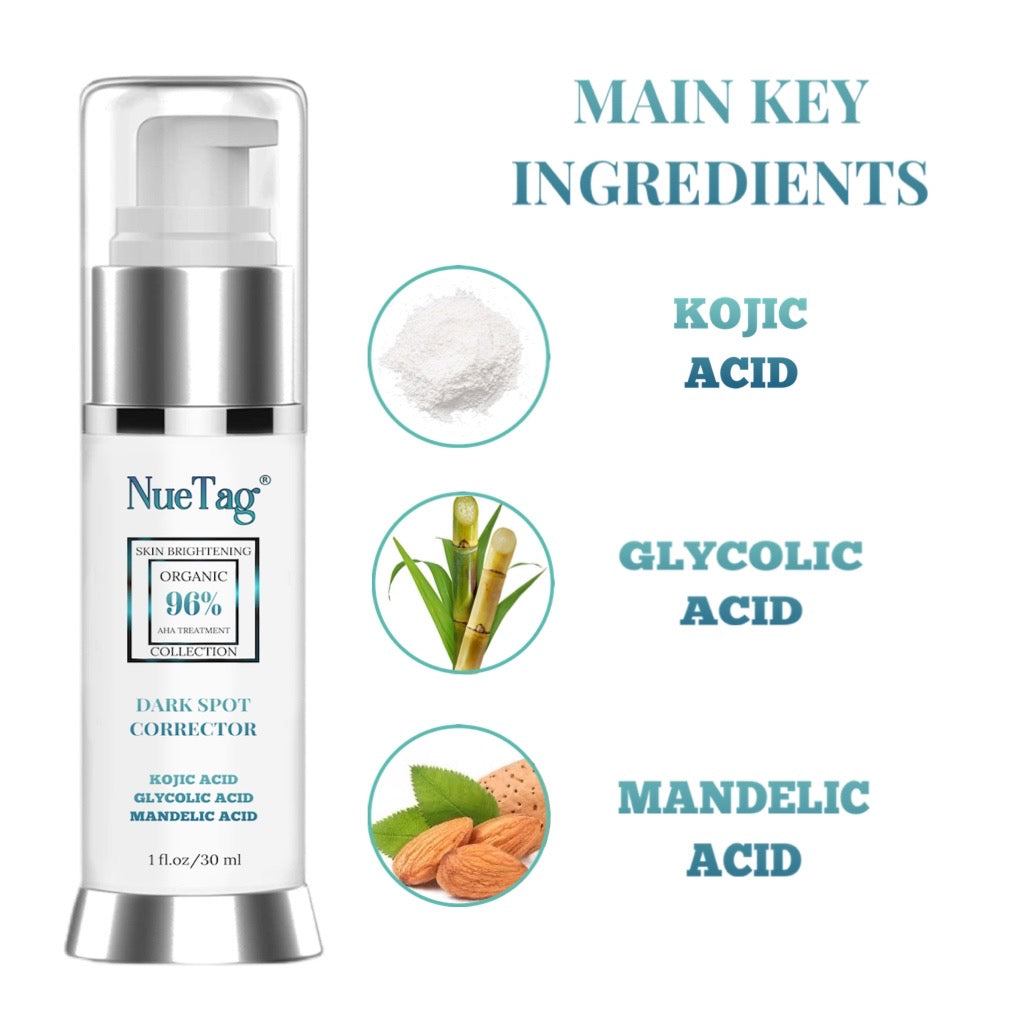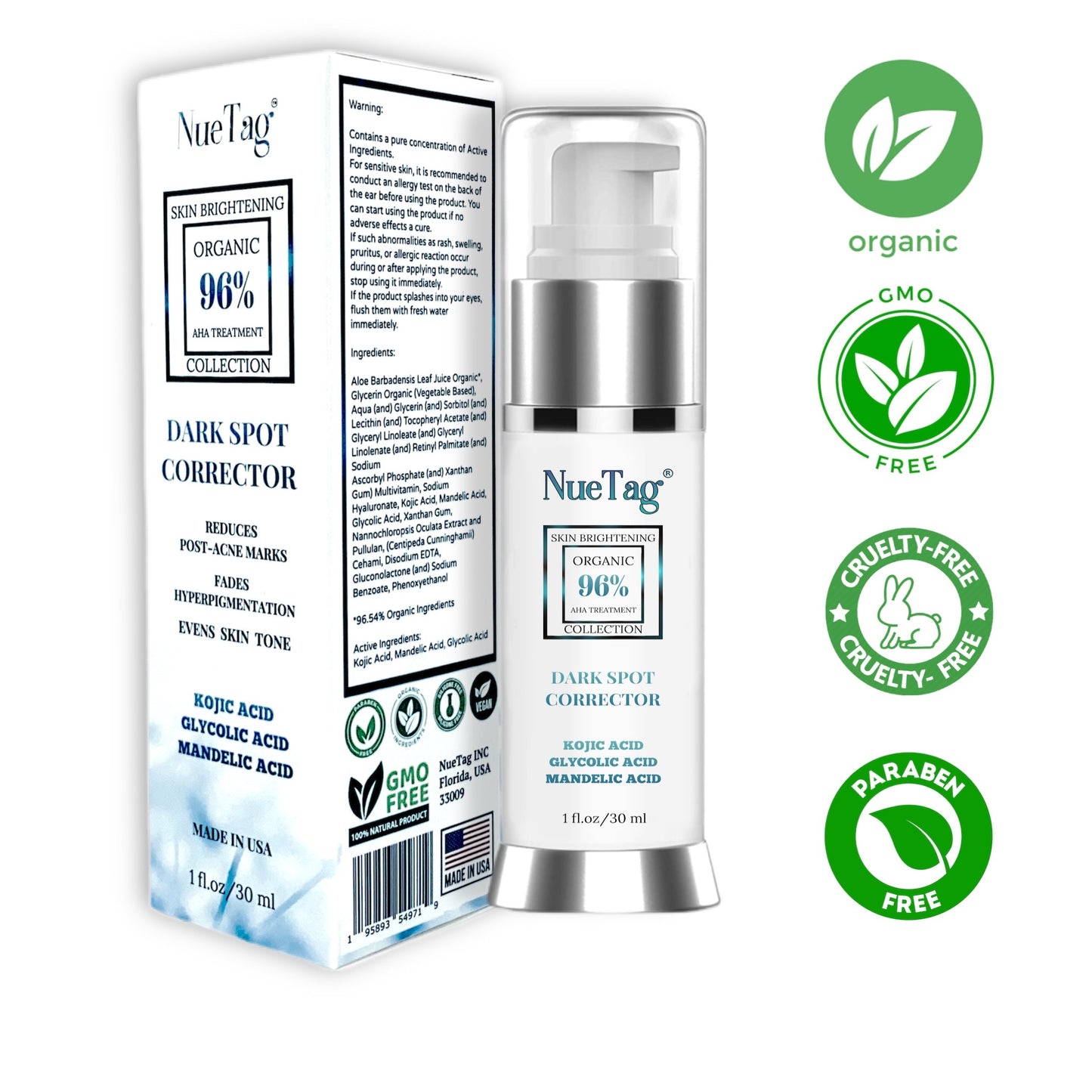 NueTag Dark Spot Corrector Remover