Regular price
Sale price
$14.95 USD
Unit price
per
Sale
Sold out
Glycolic acid is an Alpha Hydroxy Acid (AHA) that's widely used for anti-aging, hyperpigmentation, dryness, and acne. Derived from sugarcane, glycolic acid is also a humectant meaning it has the chemical ability to draw moisture to itself. This means glycolic acid draws moisture to your newly exfoliated skin which, when used correctly, not only hydrates dry skin but also prevents new fine lines and wrinkles. Glycolic acid can also thicken skin by stimulating collagen growth. Additionally, Glycolic acid has antibacterial and antioxidant activity, which can also help improve your skin's appearance when you have acne, and always wear sunscreen when using this ingredient as it makes your skin more sensitive to UV rays.
Facial Exfoliating Peel Pads come fully saturated with a solution containing 35% of pure Glycolic Acid. These pads exfoliate the skin and reduce scars, bumps, lines, and wrinkles, leaving the skin feeling softer and smoother.
BOOSTED WITH VITAMINS B5 – Powerful antioxidants that will leave your skin fully hydrated and that will help repair photodamage from UV rays.
CONTAINS ALLANTOIN AND GREEN TEA & CALENDULA EXTRACTS – Allantoin helps to soothe and protect the skin while Green Tea and Calendula extract act as anti-inflammatory and antioxidant agents.
PROFESSIONAL NON-WOVEN TEXTURED PADS: Each jar comes with 50 professional-grade non-woven textured pads with a convenient finger notch for easy application. Step 1: Complete a small patch test behind the ear or under the chin prior to using it on the face. Step 2: Carefully follow directions for application and discontinue use immediately if any redness or irritation occurs.
Share
Ingredients

Main Ingredients:
Glycolic Acid, Green Tea Extract, Calendula Extract, Vitamin B
How to use

Clean your face and pat it dry. Take one pad and gently wipe over the desired areas.
Let it dry before applying any other of your products.
Use it once a day on your Face and Neck.
Use and apply sunscreen or apply for SPF protection during the daytime when going out.


Warning:

Avoid any Eye area.
Do not use it on peeling or irritated skin.
Do not use it on children.
View full details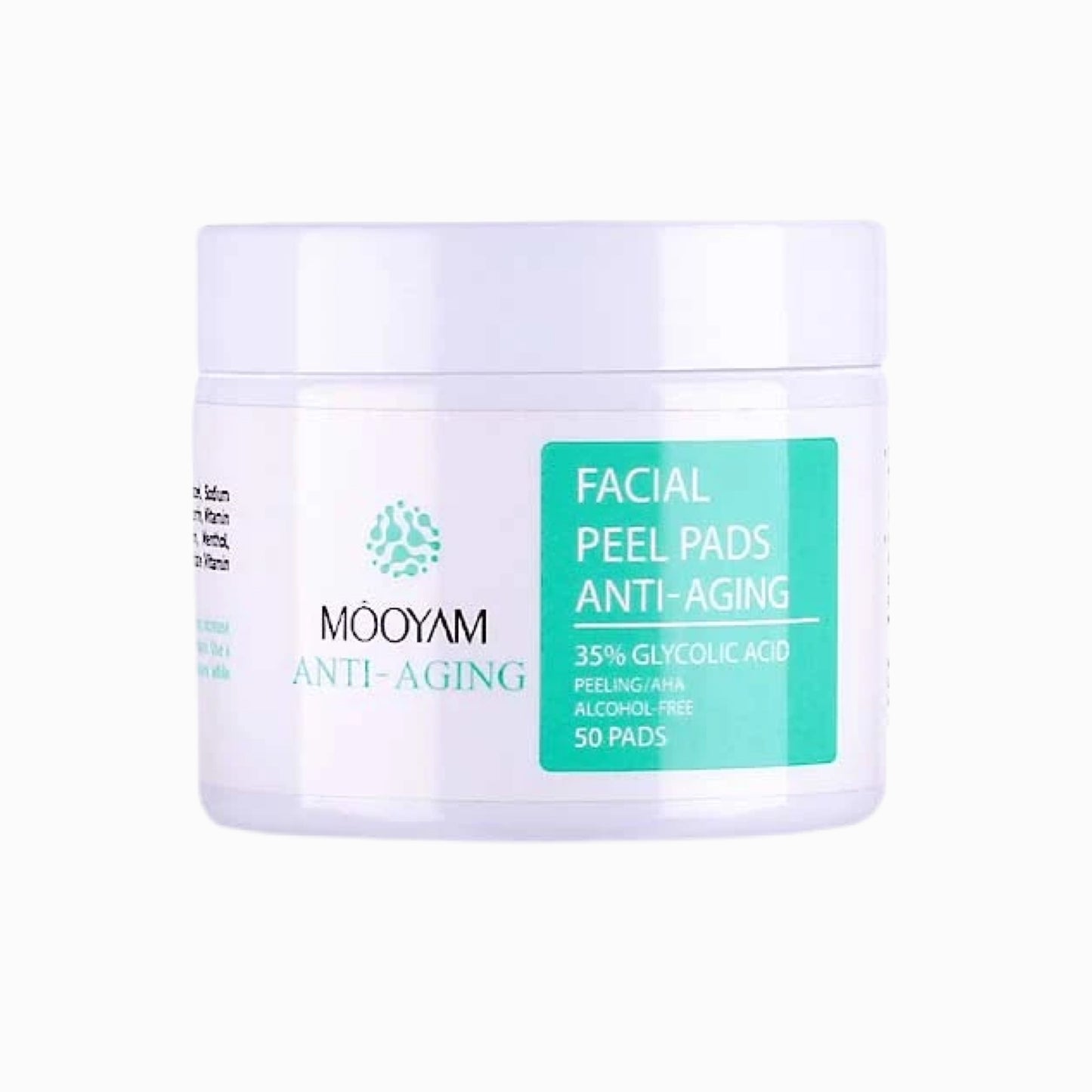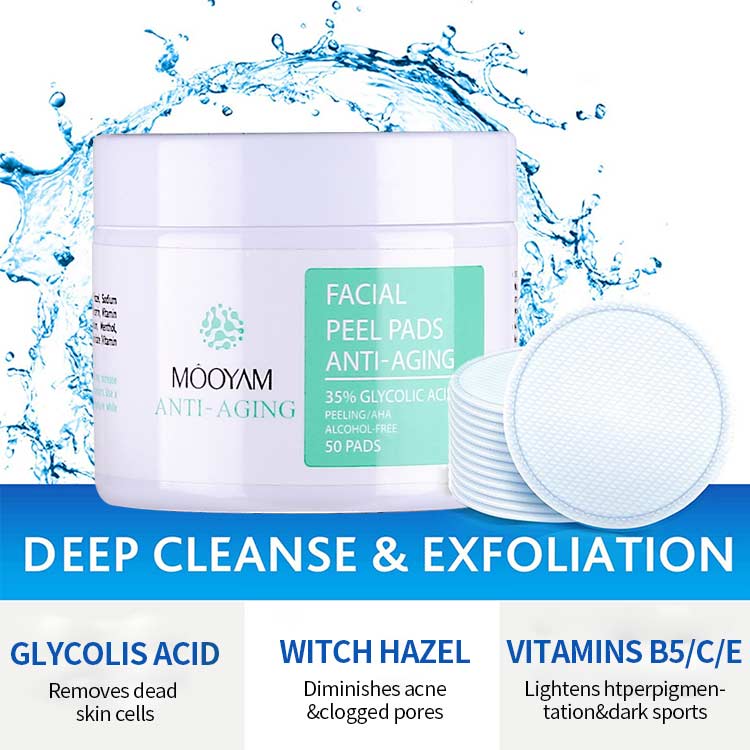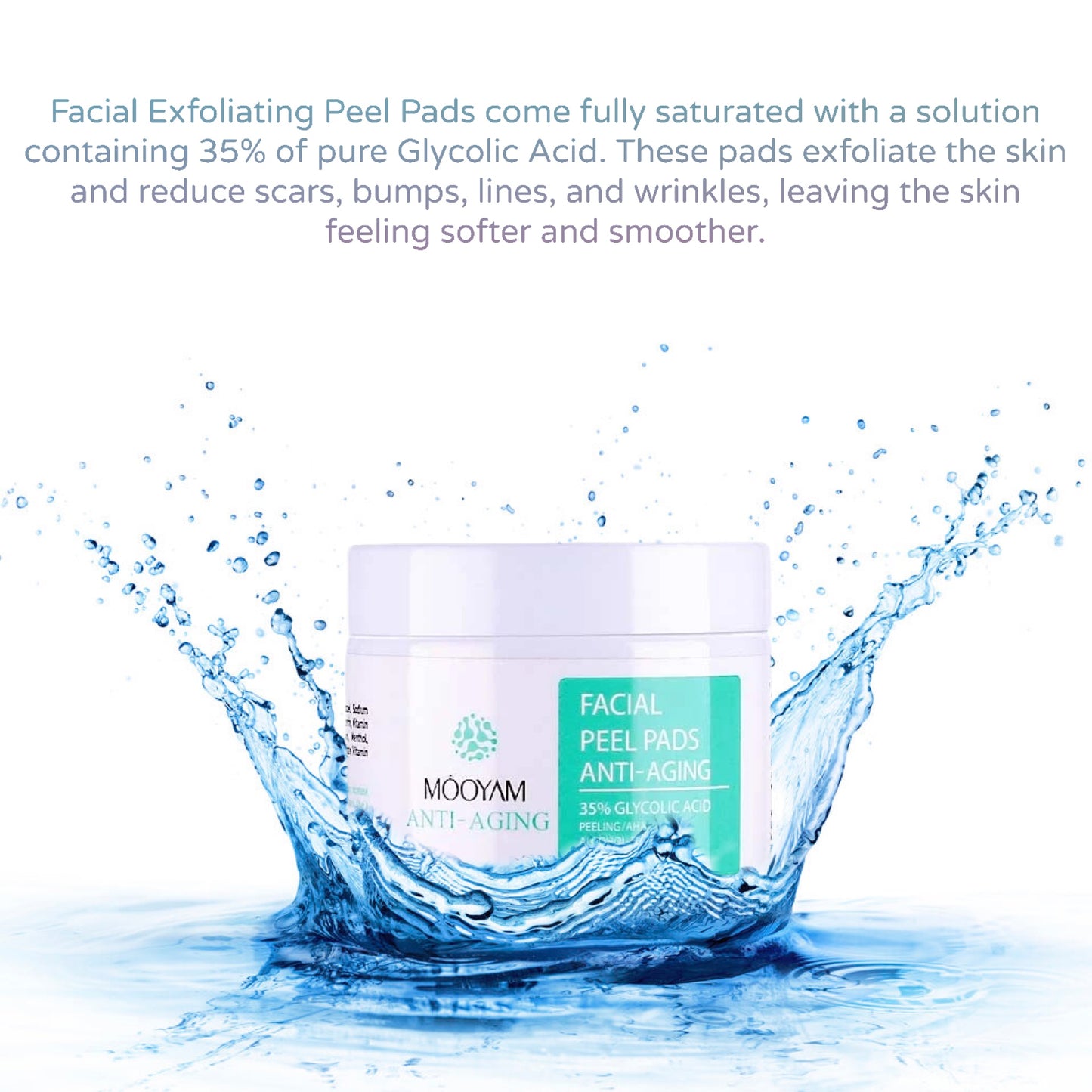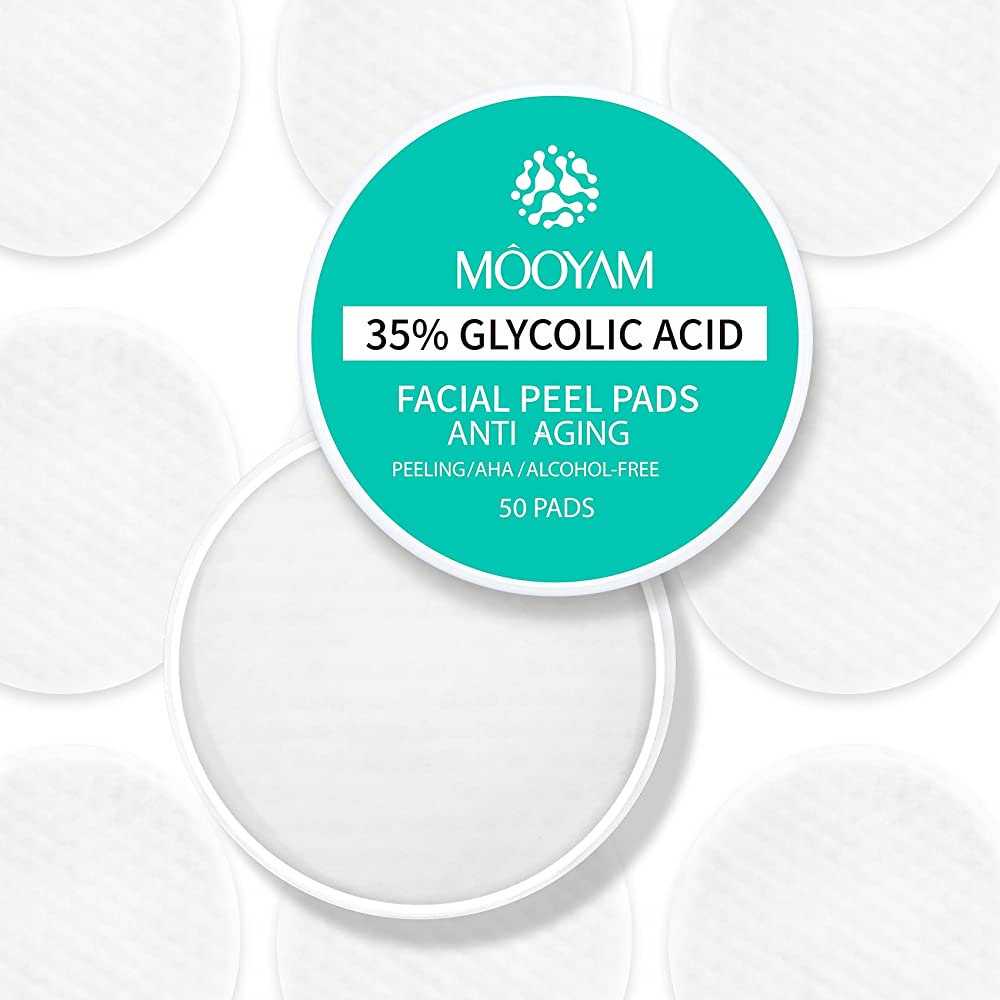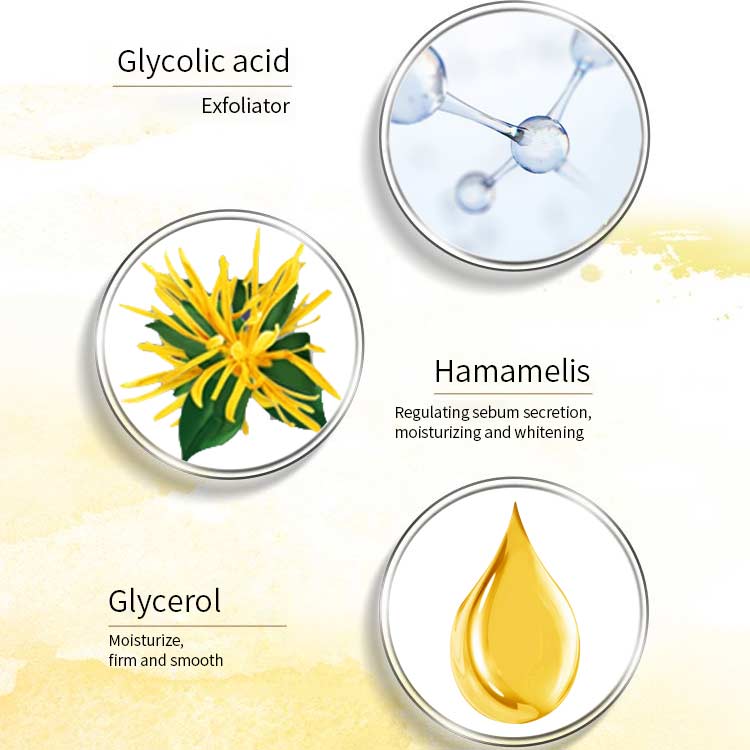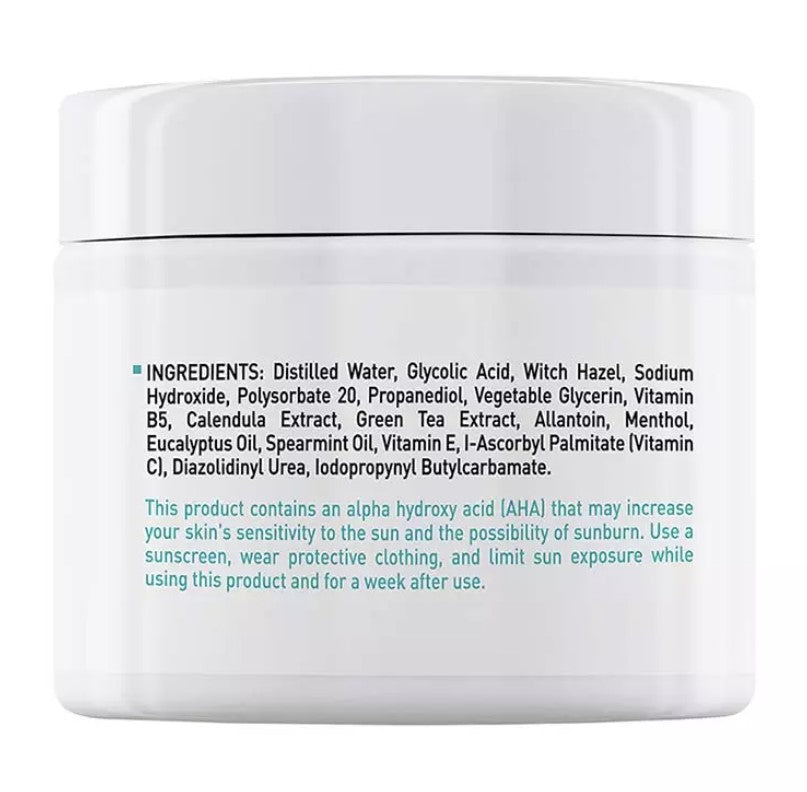 These pads "rock", the best .
These pads "rock", the best .
I keep coming back for more !!!
I keep coming back for more !!!
Good product, will buy again.
Good product, will buy again.