Regular price
$33.95 USD
Sale price
$25.95 USD
Unit price
per
Sale
Sold out
MELAO DARK SPOTS REMOVER:
BRIGHTEN & EVEN SKIN TONE - the formula contains: Ingredients include 2% Hydroquinone, Salicylic Acid (BHA), Azelaic Acid, Lactic Acid (AHA) & Vitamin C.
CONTAINS THE HIGHEST concentration of Hydroquinone of 2% which is allowed without a prescription plus Glycolic Acid to help to speed up cell turnover and boost collagen, Kojic acid helps lightening the skin, which can improve the appearance of age spots and sun damage. The AHA and BHA acids gently peel dark spots to reveal brighter skin.
2% HYDROQUINONE - Gradually fades spots, hyperpigmentation and melasma. 
MELAO RETINOL CREAM:
MOISTURIZE & HYDRATE YOUR THIRSTY SKIN: Do not let your pretty face and skin dehydrate anymore. Keep it plump and supple with the ultimate active Retinol face moisturizer. Boost hydration levels, speed cell turnover, restore lost elasticity and ensure long-lasting moisturizing all day long. Ideal for your face, eyes, neck, and décolletage.
REDUCES FINE LINES & SMOOTHES WRINKLES: Designed to please even your most demanding skincare needs, this Retinol moisturizer cream will work miracles on your skin. Apply day and night! Experience fine line and wrinkle reduction. Its powerful 2.5 % Active Retinol and Hyaluronic Acid combination ensure a younger-looking skin.
DELUXE SKINCARE FORMULA WITH ACTIVE RETINOL: Made of high-quality ingredients and extracts. Melao Organics facial moisturizer cream is 100 % safe for all! It contains Retinol, Hyaluronic Acid, Vitamin E and B5, Jojoba Oils, and Green Tea Extracts. Worry no more about breakouts, redness, and itchiness! We've got you covered.
MINIMIZE DARK SPOTS & BLEMISHES: If you are struggling with acne, pimples, dark spots, blemishes, uneven skin tone, breakouts, and clogged pores, then this Retinol face moisturizer is the way to go. This product is not only to eliminate the pimple marks but also to inhibit the pimples. Even out unflattering skin discoloration, brighten your skin tone, and eliminate nasty breakouts! Enjoy a flawless and radiant face from now on. You deserve it!
HIGHLY ABSORBENT - HIGHLY POTENT: Toss away all those runny creams. Forget about skin greasiness. Get yourself the finest Retinol moisturizer treatment today and enjoy the most intensive skin care at home. Its highly absorbent ingredients deeply penetrate your skin, leaving it luminous, supple, firm, revitalized, perky, and soft. Touch it and see for yourself.
Share
Ingredients

MELAO DARK SPOTS REMOVER:

Water, Glycerin, Butylene Glycol, Propylene Glycol, Menthaarvensis Leaf Extract, Hydrangea Macrophylla Leaf Extract, Aloe Barbadensis Leaf Extract, Portulaca Oleracea Extract, Chrysanthellum Indicum Extract, Sophora Angustifola Root Extract, Salicylic Acid, Azelaic Acid, Hydroquinone, Vitamin C, Lacticacid, Kojic Acid, Sodium Hyaluronate, Xanthan Gum, Disodium Edta, Euglena Gracilis Polysaccharide, 1,2-Hexnediol.

MELAO RETINOL CREAM:

Organic Aloe Vera, Organic
Sunfower Oil, Palm Oil, Pentylene Glycol, Phospholipids, Retinol, Polysorbate 20, Potassium Phosphate, Vitamin E, Cassia Angustifolia Seed (Hyaluronic Acid), Glyceryl Stearate, Stearic Acid, Kosher Vegetable Glycerin, Organic Jojoba Oil, Wildcrafted Green Tea, Shea Butter, Panthenol (Vitamin B5), Phenoxyethanol, Ethylhexyl Glycerin, Xanthan Gum,
Citric Acid.
How to use

MELAO DARK SPOTS REMOVER:

Works perfectly for both
Men and Women of all skin types:

1. Use 1-2 drops DAY and NIGHT and apply to your skin concern or all over the face.
2. Apply your moisturizer on top of our Serum in order to secure the product deeply in Epidermis
3. VERY IMPORTANT: Wear SPF and UV protection every day, especially when you are outside

Notes:

The serum can be drying, please follow with a high-quality moisturizer once the serum has fully absorbed.

MELAO RETINOL CREAM:

The Retinol cream can be used as a spot treatment or can be applied to the entire face twice a day, morning and night, after your Serum.
Use and apply sunscreen or any SPF protection during the daytime when going out, in the car, or outdoors.

We also recommend our branded Dark Spot Remover which can find in our Shop. The Serum can also be applied to help reduce visible discolorations on the hands, neck, and chest.

NOTE - For external use only. Keep out of the reach of children. If direct contact with eyes occurs, rinse well with cold water. 
View full details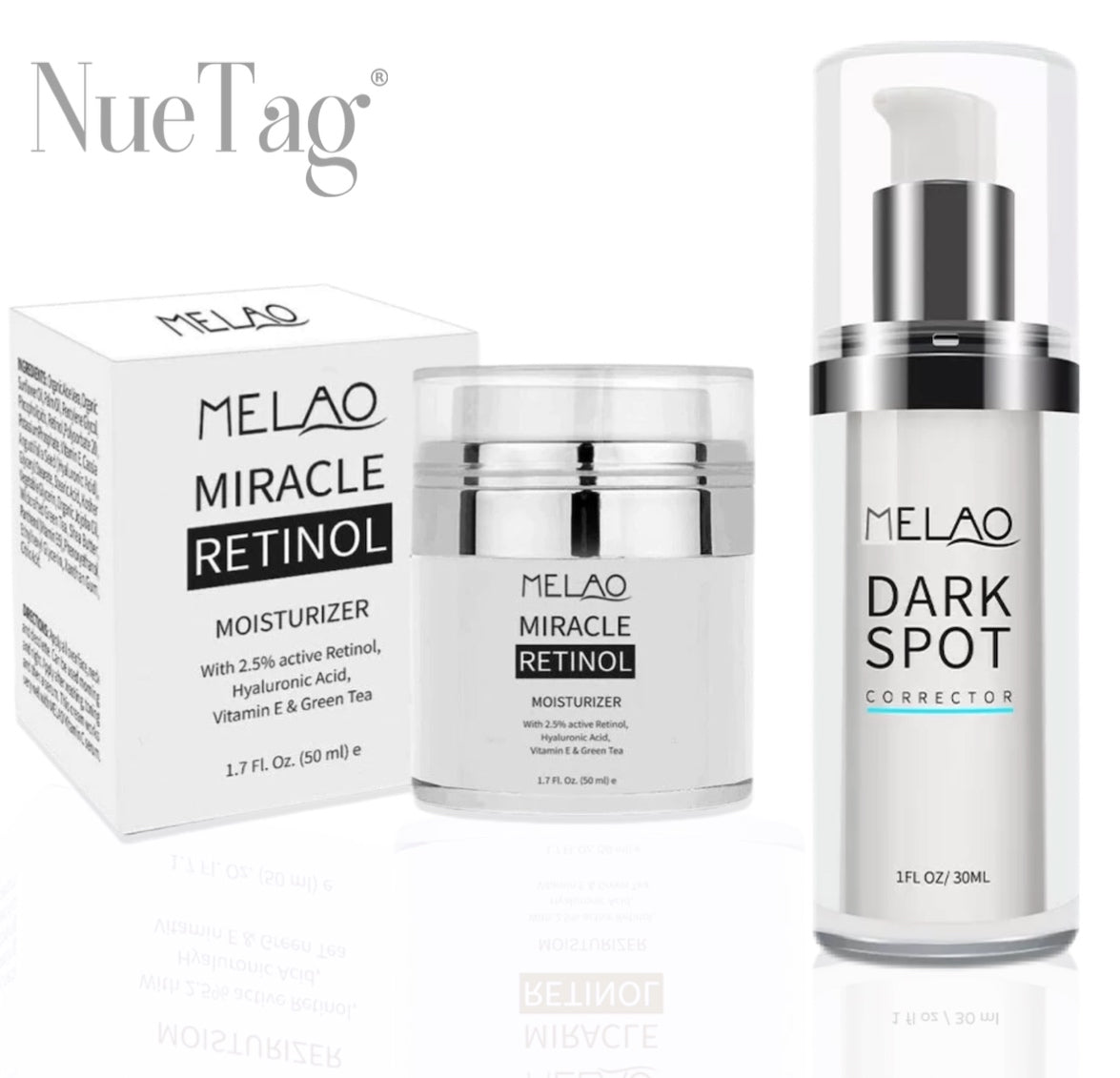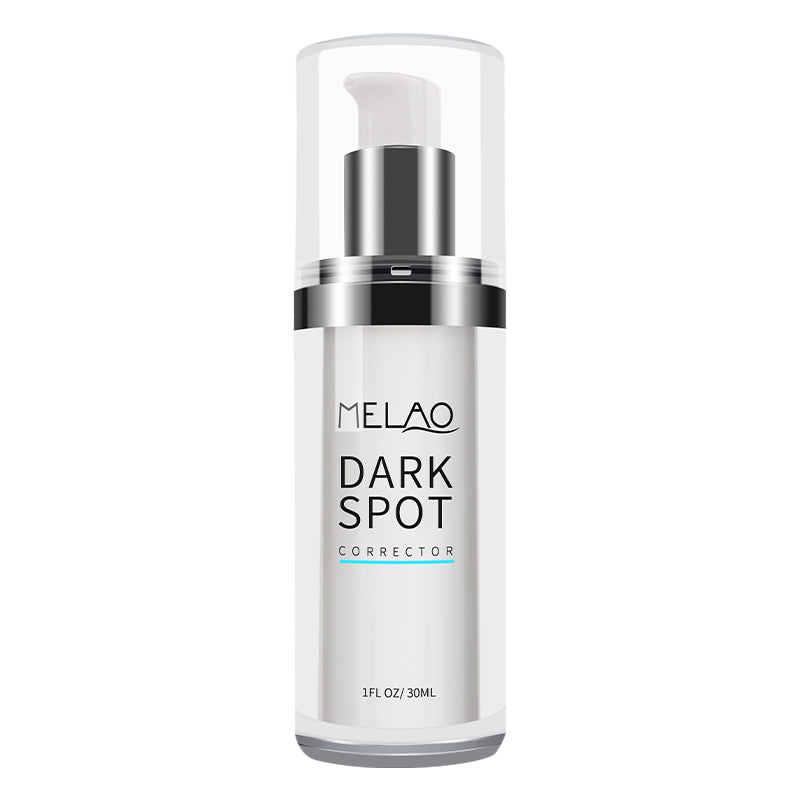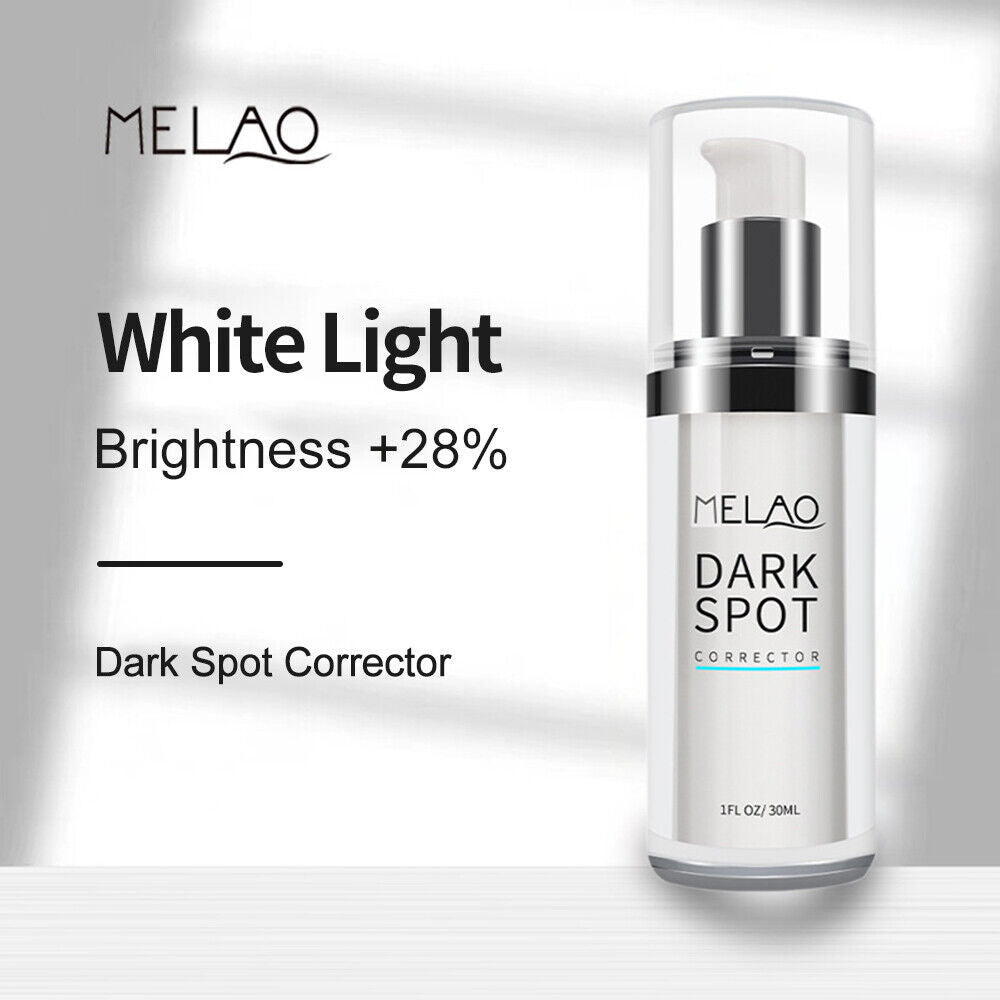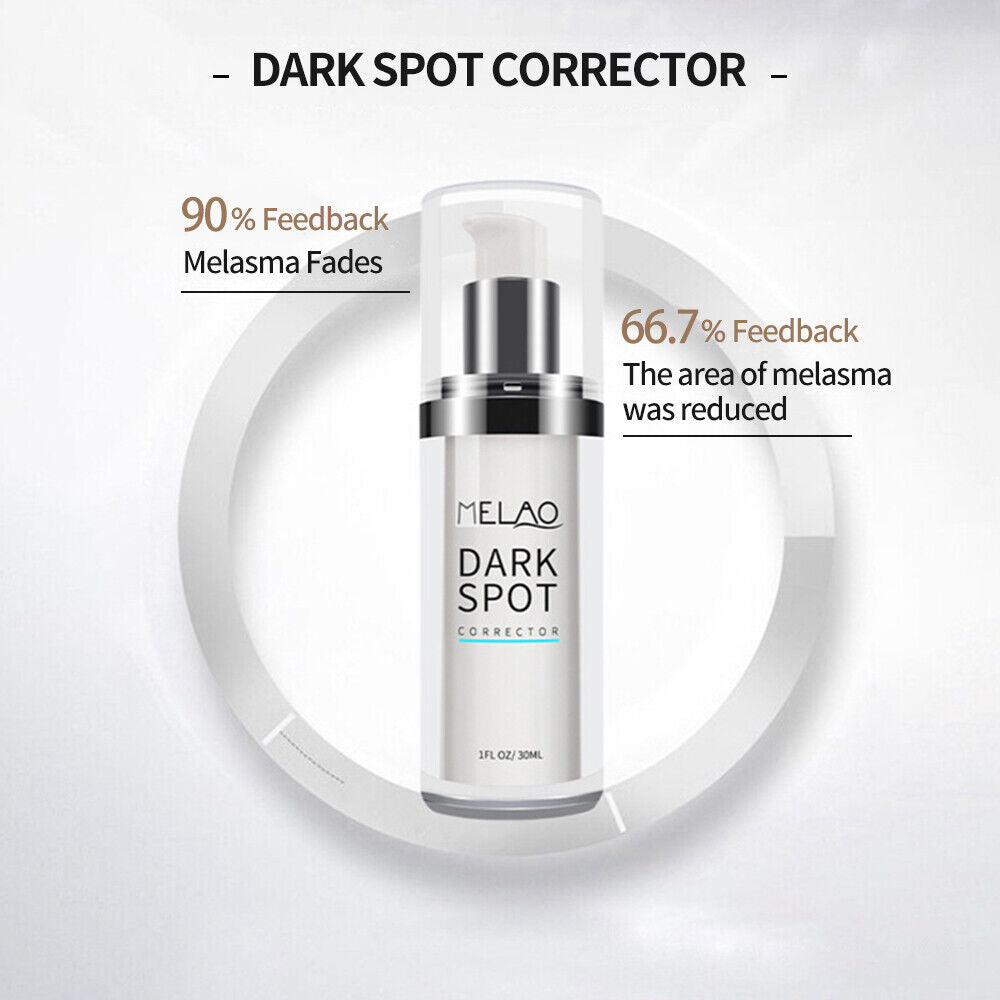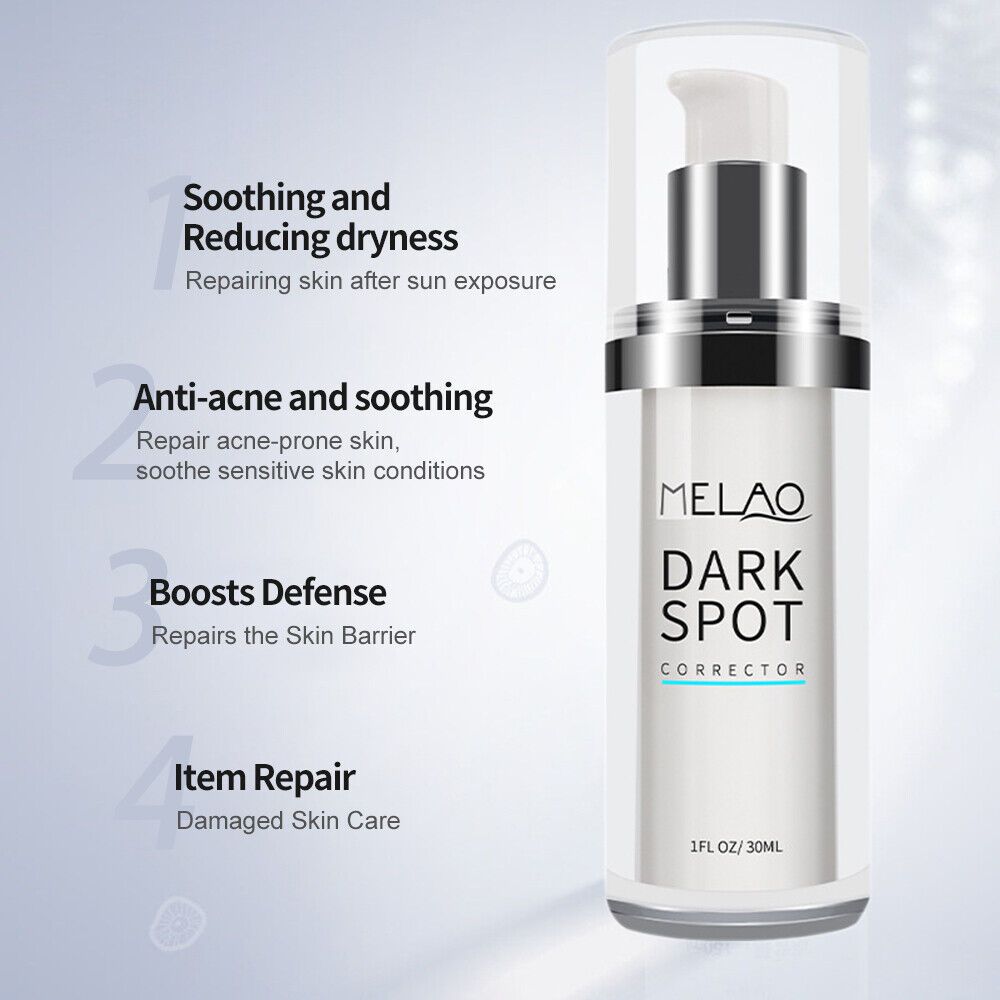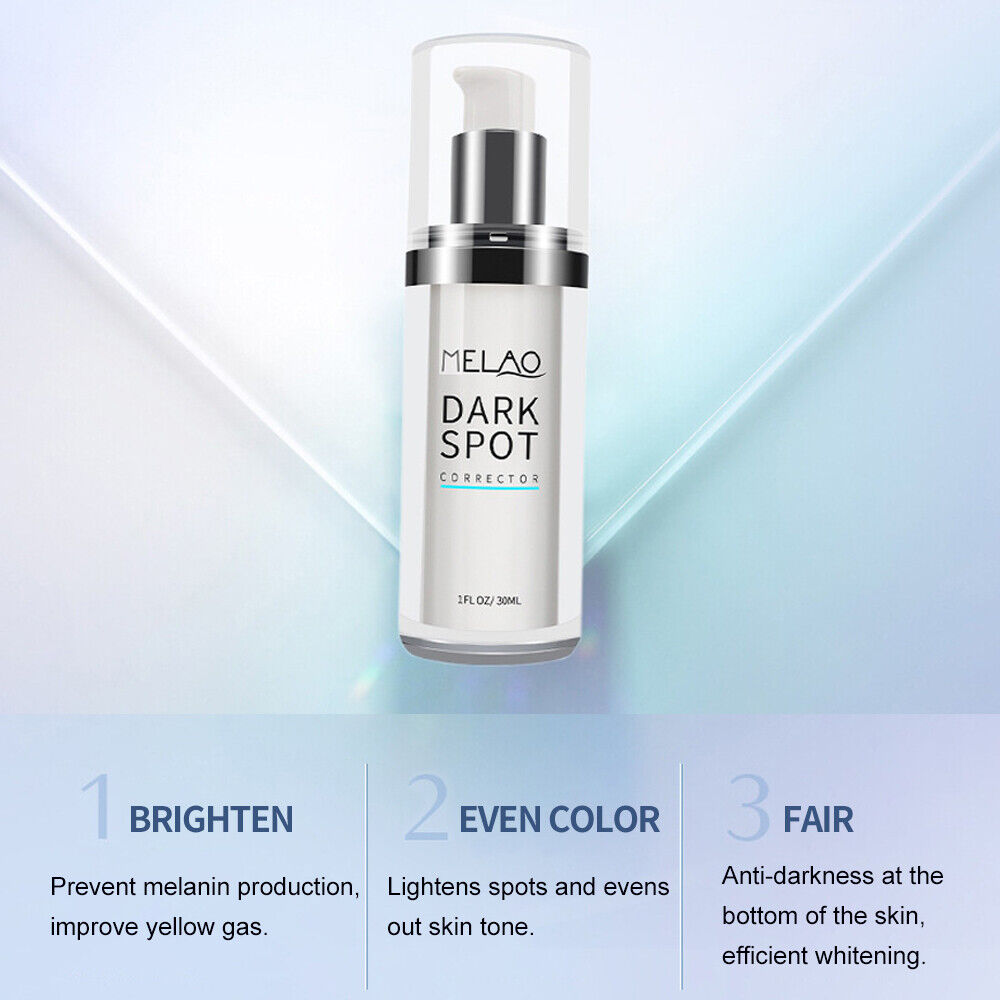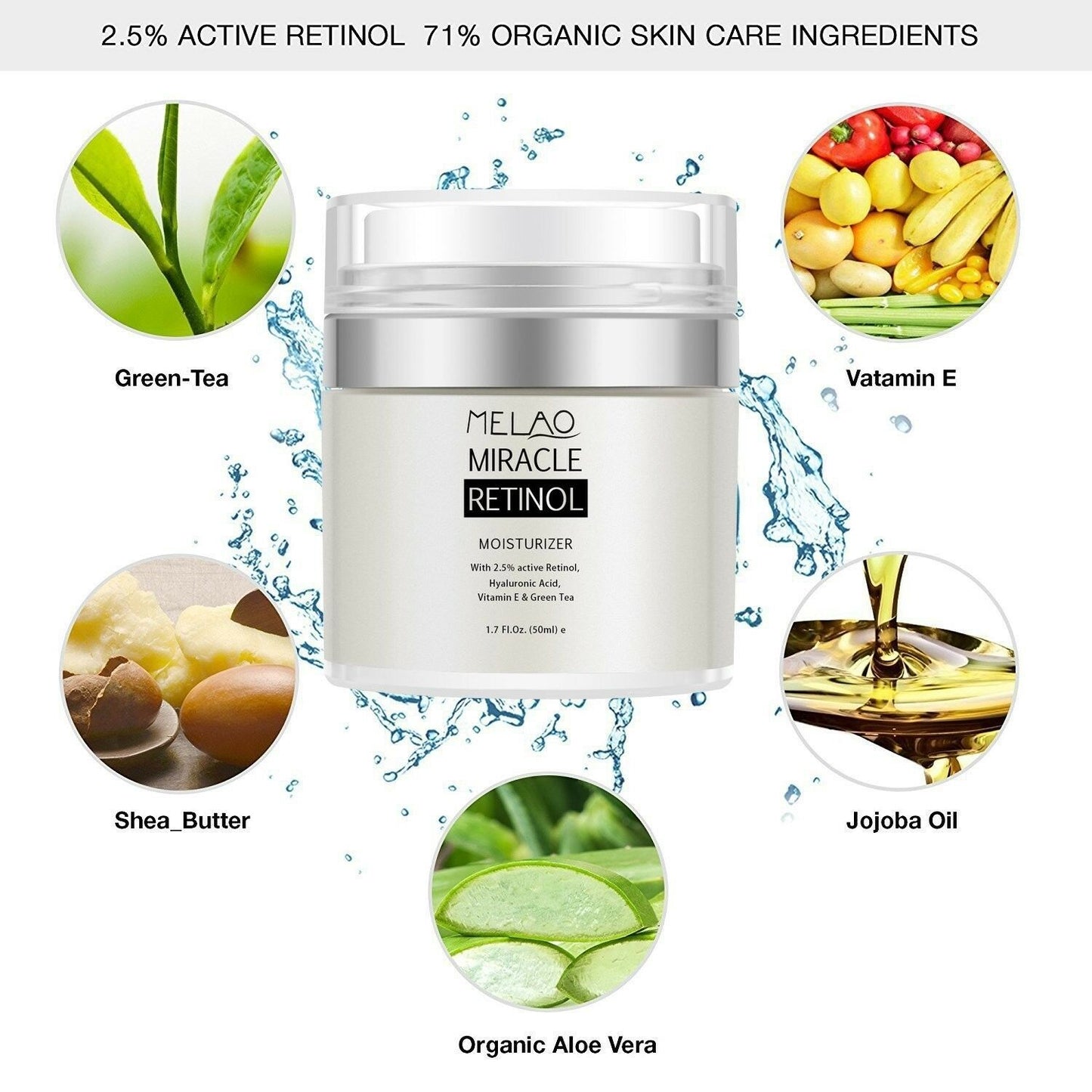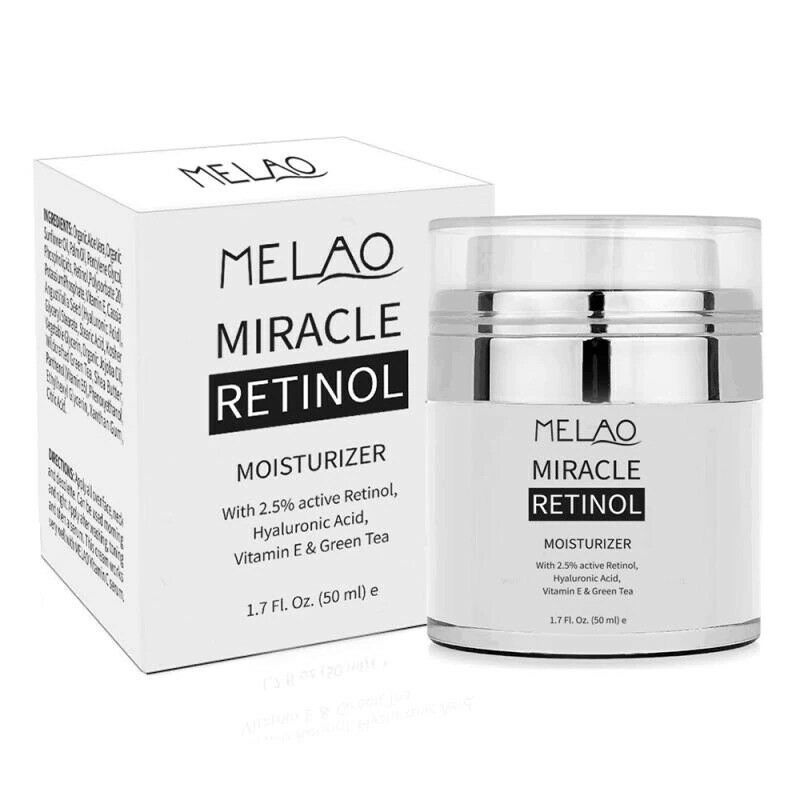 Effective
I had been struggling with stubborn dark spots and uneven skin tone for quite some time. However, after incorporating this serum into my daily skincare routine, I have noticed a remarkable improvement. The dark spots have visibly lightened, and my skin tone looks much more even and radiant. This serum really lives up to its promise of removing dark spots.
Excellent facial product.
After the fourth partial day, the spot is cleaned. Moisture is excellent.
What a find!
The serum has kojic acid and low percent Hydroquinone to help remove sun spots and damage.
It's working
Very light on skin, I can see improvement
noticeable difference
This is usually used at night, along with this Retinol cream. I've noticed a noticeable difference in my dark spots after only three weeks of use, so I'll most likely purchase again in the future.