Regular price
Sale price
$12.95 USD
Unit price
per
Sale
Sold out
This whitening cream is suitable to be applied to lips, areola, armpit, nipple, knee, and other private body parts. The instant whitening tone in the skin's surface smooths and whitens the skin. It is also effective for oily, dry, and combination skin types.

The cream aims to moisturize, lighten, tighten, and tender your skin and promote cell metabolism, restore skin elasticity, and raise skin ph so that the skin whitening is smooth.
Helps to repair thick pores, dilute melanin, and remove peculiar smells Moreover it can resist bacteria and eliminate the odor, etc.
Collagen and Bamboo Charcoal Infused - The additional collagen provided by this product can help repair broken skin and tighten big pores. The bamboo charcoal infused in this product helps remove dirt, dust, and unwanted smell.
Brighten the Skin - Achieve fairer skin with this product. Brightening cream that helps the skin achieve a shiny glow in a short period of time.
Moisturizing the Skin - This product doesn't only brighten your skin but it also promotes skin moisturization with continued use. The scientifically formulated cream helps keep the skin moisturized and for a healthier you.
Can Be Used All Over the Body - Essential for making up those private areas such as the underarms, knees, elbows, neck, and in-between your legs. This body cream helps brighten those dark spots and keep skin moisturized to maintain healthier skin.
Get Your Beach Body Ready - Have your summer body, beach body ready in no time. Achieve the summer body you want while using this cream on those problem areas and be ready to flaunt your beach ready body.
Share
Ingredients

Kojic Acid, Lactic Acid, Hydroxy Acid (AHA)Mulberry, Licorice Extracts, Vitamin C, Aqua, Glycerol, Hydrolyzed Collagen, Sorbitol, White Mineral Oil. PEG-30 Dimeric Hydroxystearic Acid Ester, Nano-Titanium Dioxide, Dioctyl Carbonate, Fragrance, Magnesium Stearate, Hydroxybenzophennone.
How to use

1. Clean and dry skin.
2. Apply and massage into skin until fully absorbed.
3. For optimal results, use twice a day in the morning and the evening.

- To make the skin nice and moist, soft and supple as well as heal and protect your skin keeping it healthy.

- Different from regular collagen. It can more naturally be absorbed by your skin for radiant skin and to repair thick pores.

Perfect for Summer, Vacation, Weddings, Graduation, and more!

Tips:

- For optimal results, use it after showering.
- Allow the cream to absorb into skin for 10-15 minutes after application and massage for another 30 seconds.
- Use an SPF protectant in the day.
- Apply the cream after removing hair like shaving or waxing.

View full details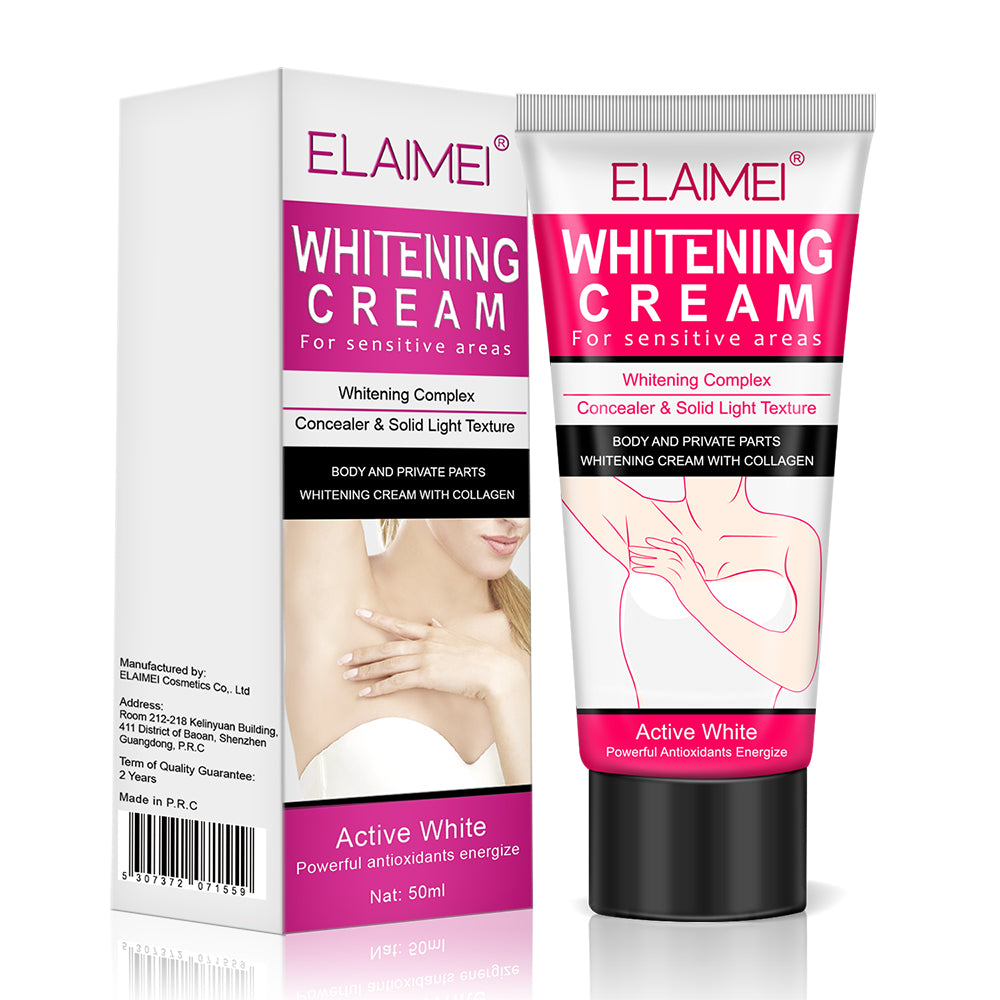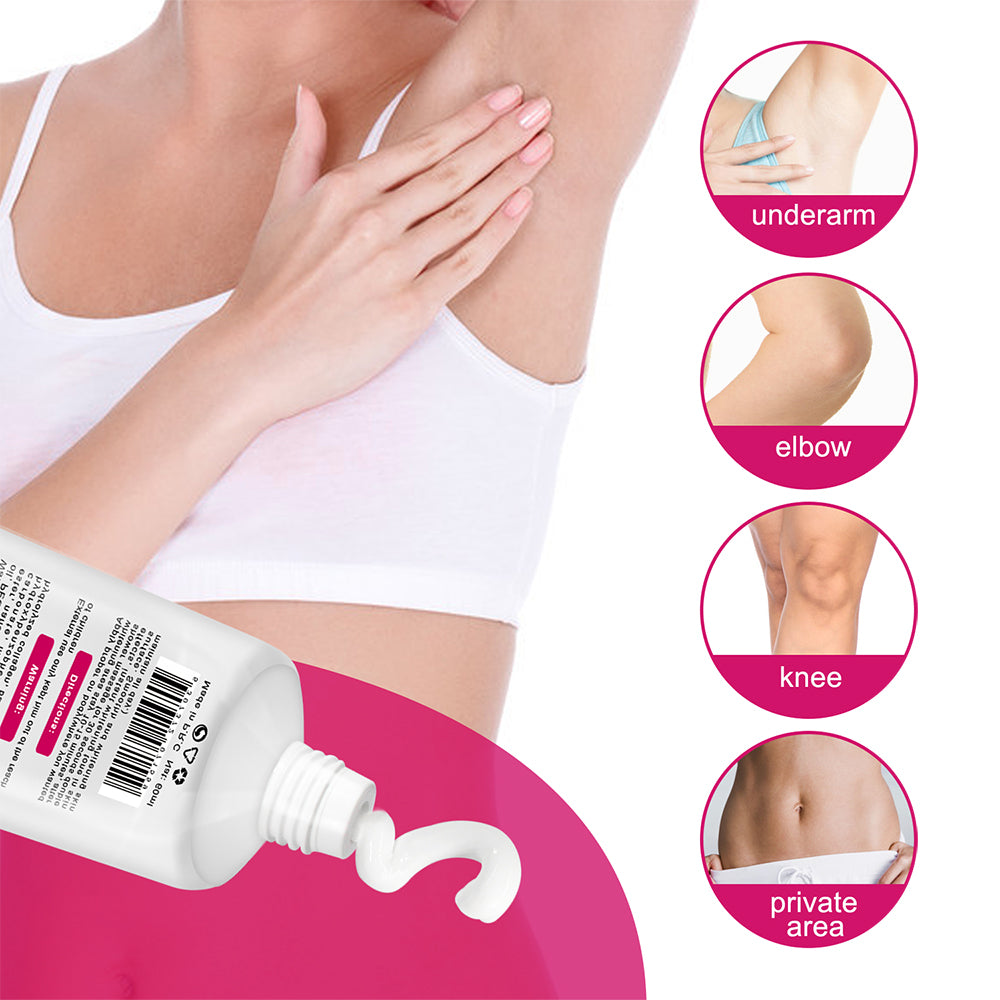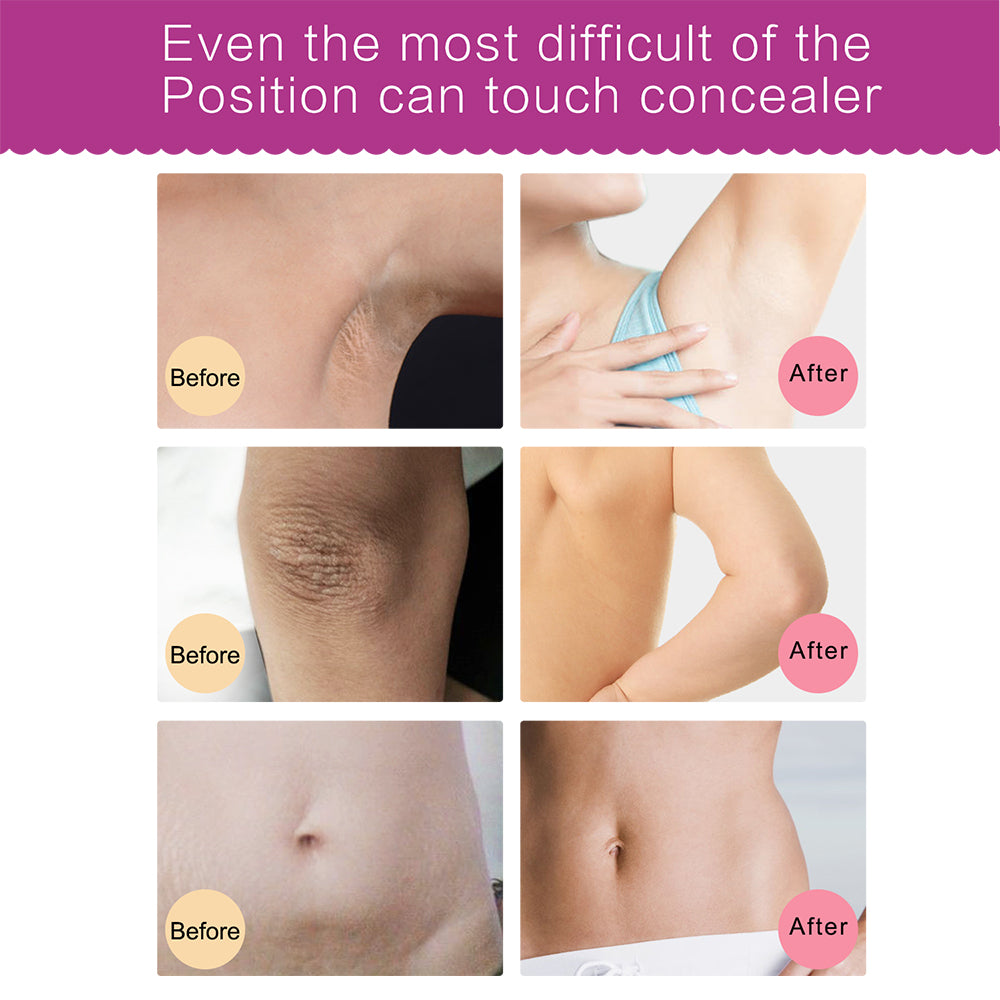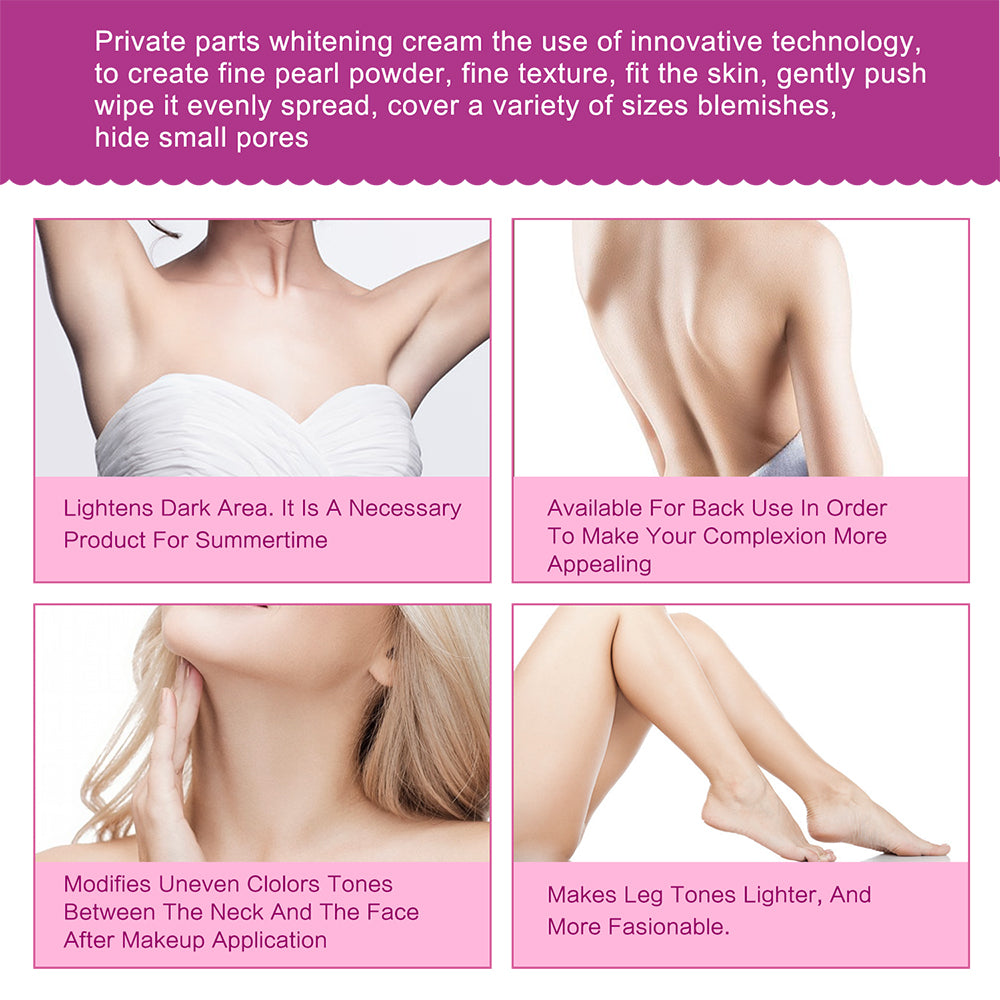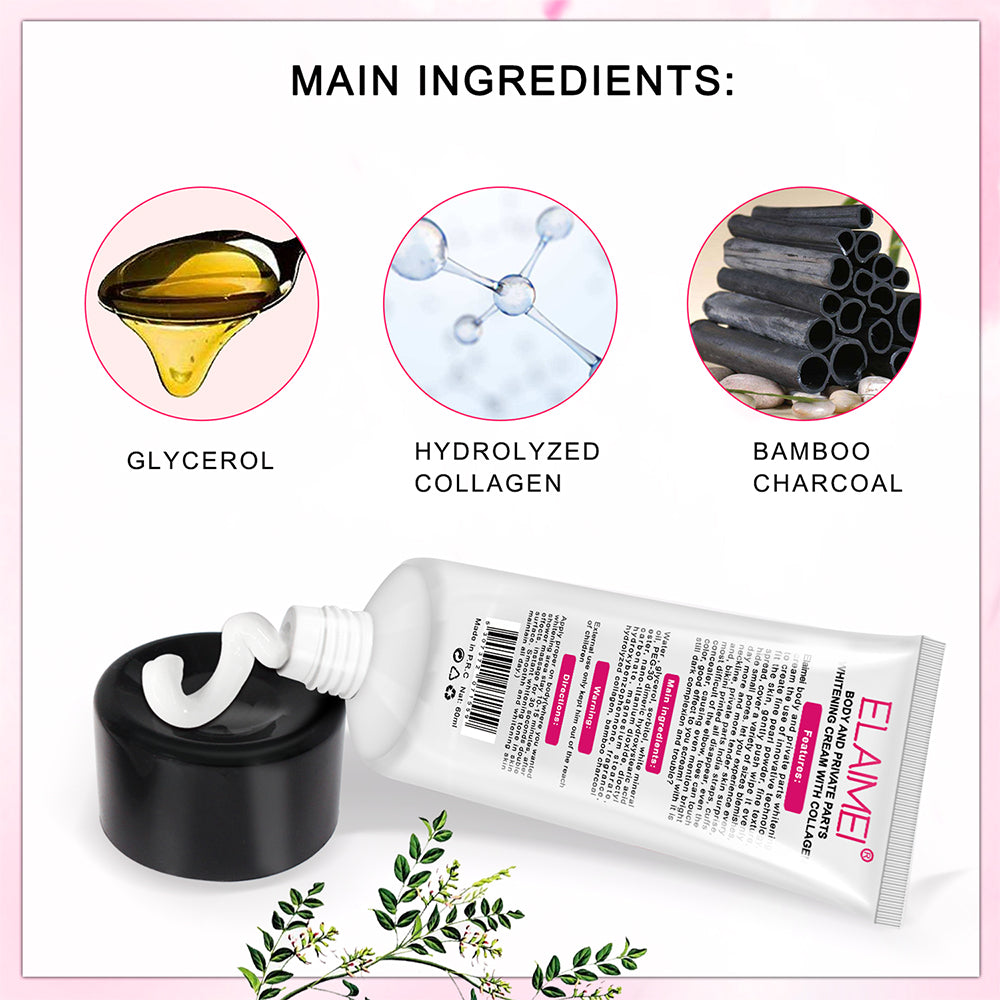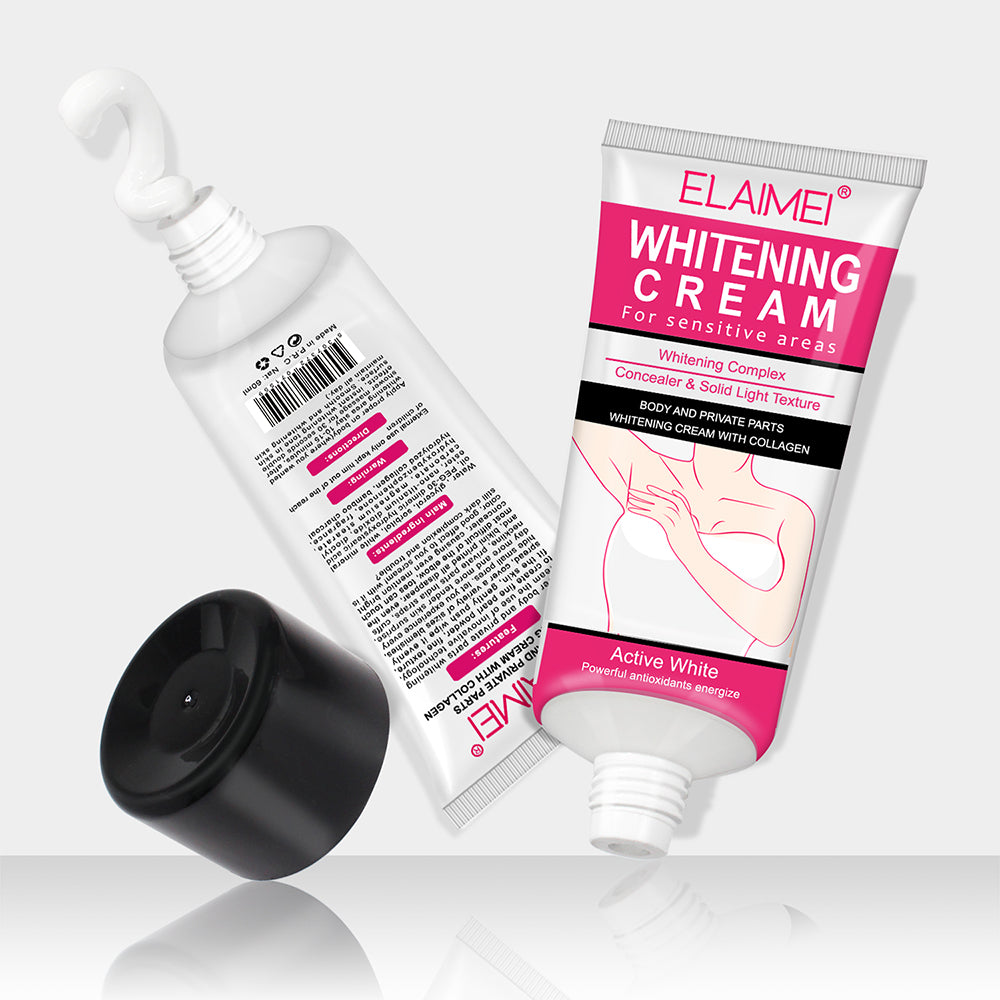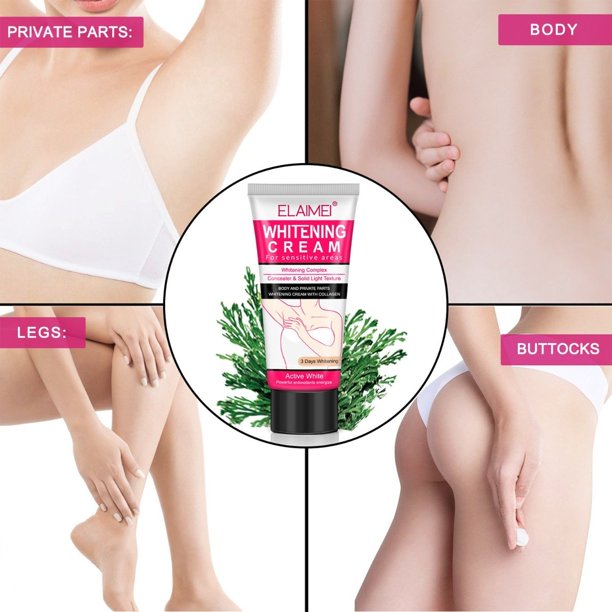 Lovely cream
Nice smooth cream with a pleasant scent. I've been using it for my knees and am pleased with the results so far. A larger size would be preferable.
I wasn't expecting it to work, but it did.
The item arrived quickly and was well-packaged. The cream itself is not too thin, but it is also not too thick; it rubs in and absorbs quite well. It doesn't have much of a smell, other than the typical "lotion smell," and it's not perfumed or anything, so if you don't like strong smells or perfumed lotions, this one is great.
Simple to use
It was simple to use, and I can concentrate on specific areas each time.
I would buy it again!
I was searching for a skin-lightening product and I found this one. I started with my underarm and was pleasantly surprised; after a few days, there was a noticeable improvement, and I want to use it in other places as well. This cream does not cause any rashes or itching on my extremely sensitive skin!